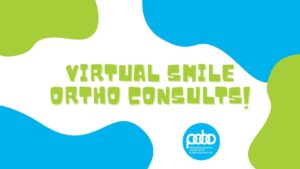 https://youtu.be/RQzIsKQVJu8
Is it time for you or your child to have an orthodontic consult? There are several reasons you might need an ortho consult, and our team is here to help every step of the way! An easy way to get the process started is with our Virtual Smile Consultation. Here are a few reasons you might use this tool:
Your Child Has Turned 7
Around the age of 7, every child should be evaluated by an orthodontist to see if we need to take action to keep their smile growth on track. While many children will not necessarily need to take action at this time, the consultation also serves as a preliminary evaluation to determine if the patient will need braces in the future.
You Aren't Happy With Your Current Smile
Don't let your smile keep you down! We want all of our patients to feel confident in their smiles, including adults. We even offer clear aligners to our adult patients. If you feel like you could benefit from orthodontic treatment, don't hesitate to reach out.
You're Feeling Discomfort
If you're experiencing any oral pain, please make an appointment! It could be a sign of an orthodontic issue that needs to be resolved. Using our Virtual Smile Consult feature, you can make this process go by even more quickly. This is an excellent way for our ortho team to determine whether or not you need to be seen urgently.
Don't let your smile hold you back! It's as easy as one, two, three to determine if Dr. Jason and our orthodontic team should see you. For more info on how our Virtual Smile Consult works, check out our YouTube video by following the link below.